Open approximately April 15 – October 15. Contact us by email or text 204-514-6599 to check early/late season availability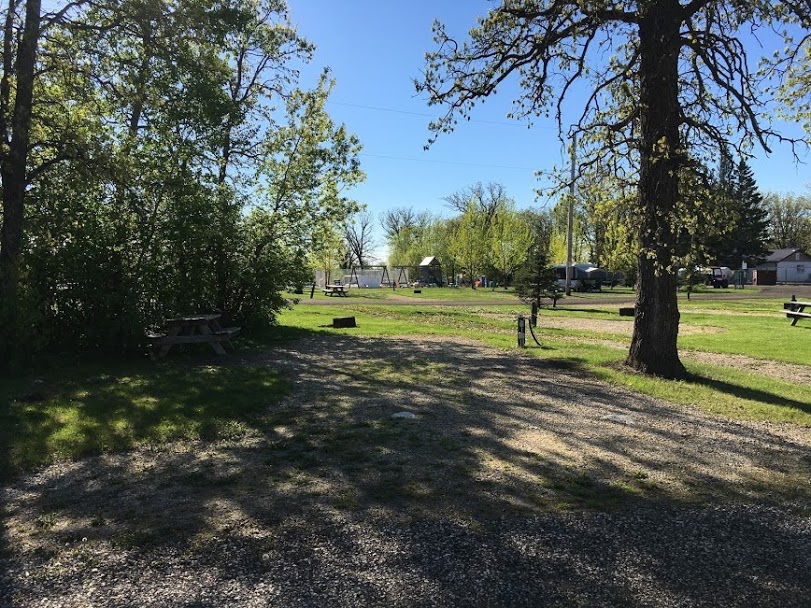 The family campground offers: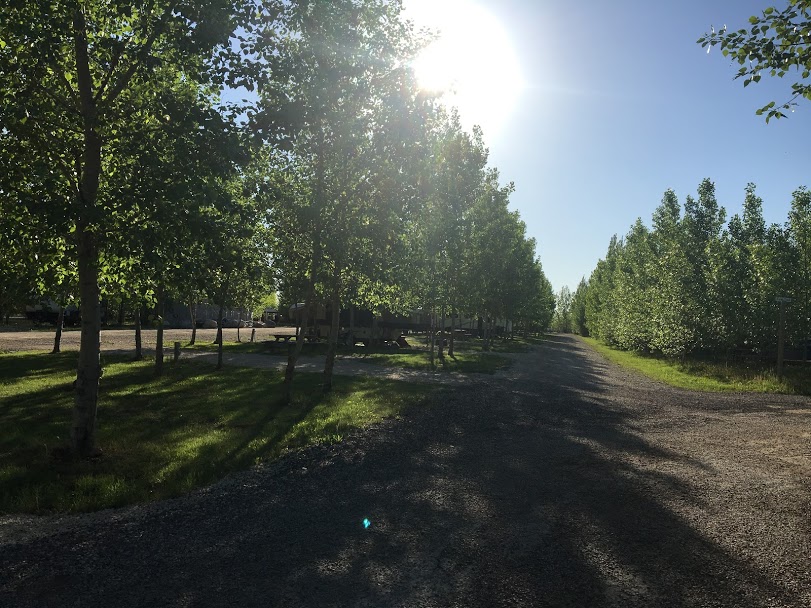 Each campsite includes:
A picnic table
Fire pit with firewood available for purchase
Some campsites conveniently located next to the pool and playground. Perfect for families with small children
Wristbands for the pool area, catch and release fishing, mini golf, Ducky Pitch N Putt, Ducky Express rides, Grass bowling, use of playgrounds and sports areas and scheduled activities
Free Wifi hotspot near Rec Building/Pool Area (paid Wifi throughout the campground
General Campground Rules & Guidelines

Yearly Renewable Seasonal Campsites
All seasonal campsites are fully serviced with 30 amp electrical, water, and sewer. Picnic tables and fire-pits are also included at the sites.
The seasonal rate includes winter storage, so your camper can remain onsite year round.  Power to the campsites is provided from April 15 to October 15 offering 6 months of camping.
Each seasonal campsite includes 6 reusable wristbands which allow access to the Pool Area (open early May until late September), Ducky Express, Mini Golf, Ducky Pitch N Putt, Grass Bowling, playgrounds and recreational areas,  Catch & Release Trout Fishing and scheduled weekend activities.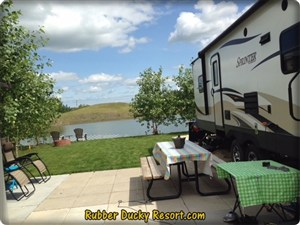 Our yearly renewable seasonal agreements run for a full one year term based on your occupancy date. For example move in Sept 2018 and camp as much as you want until Sept 2019 for one inclusive rate. The following year you have first option to renew your site – you keep the same site from year to year. Seasonal camping at our Manitoba Campground offers you the opportunity to spend more time relaxing and enjoying the amenities. No more hassle of hooking up, fighting the lineups at registration and setting up once you arrive. You will never have to worry if there is a site available since you will always have your own special spot ready and waiting. Current rates regular sites 2895, premium sites 3195. Contact us by email to go on the waiting list. Seasonal Camping Agreement
Note: Campers on yearly renewable seasonal sites must be newer than 20 years and be self contained with washroom facilities
March 2021 update- We will have seasonal sites opening up this season that will be offered to those people on our waiting list. Our sites renew based on anniversary date, not calendar year, so there will be some opening at various times throughout the year. Email us to be added to the waiting list or for more information.  If you are looking at purchasing a trailer that is already on a seasonal site you may contact us by email or text 204-514-6599 with any questions
Summer Seasonal Campsites
May 22 update – we have had one summer seasonal come available. If you need somewhere to park your camper for the summer contact us by text 204-514-6599 or email info@rubberduckyresort.com
Summer Seasonals include camping from May 1 to September 30. All summer seasonal campsites are fully serviced with 30 amp electrical, water, and sewer. Picnic tables and fire-pits are also included with the sites. Each seasonal campsite includes 6 reusable wristbands which allow access to the Pool Area (open early May until late September), Ducky Express, Mini Golf, Ducky Pitch N Putt, Grass Bowling, playgrounds and recreational areas,  Catch & Release Trout Fishing and scheduled weekend activities. Winter storage is available for an additional fee. 2021 rate is 2500 plus gst. Sites are currently full for 2021. Bookings for 2022 will begin June 15, 2021 Contact us by email or text 204-514-6599 for more information or book a site. Note: Campers on summer seasonal sites must be self contained with washroom facilities. Summer Seasonal Agreement
For more information or to be placed on the seasonal campsite waiting list